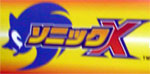 ---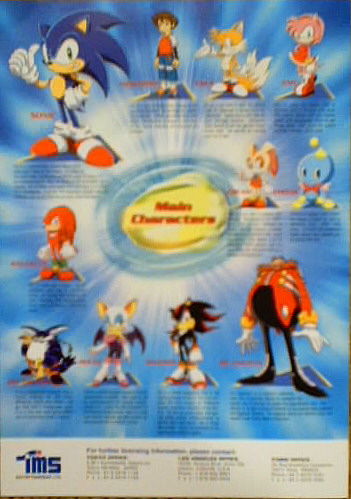 For all those who haven't already heard it by now, there is a new Sonic cartoon series being made in Japan, with the project name "Sonic X". This time, everything is drawn japanese-style, with characters from the currently-available Sonic games, like "Sonic Adventure 2 Battle" for the GameCube and "Sonic Advance 2" for the Gameboy Advance.
The main characters will be Sonic, Knuckles, Tails, Amy, Big, Shadow, Rouge, and of course Eggman. The new characters will be Cream and her Chao Cheese (from the "Sonic Advance 2" game), as well as two human kids, Chris and his friend Danny.

Alas, the show won't be released before Spring in Japan. Release date for the rest of the world is scheduled for Fall 2003. So far there seem to be 26 episodes planned with a length of 30 minutes each (although I've also heard something about 52 issues from an usually reliable source).


---
The Main Cast Of Characters:
| | | |
| --- | --- | --- |
| | | |
| Sonic in all his coolness | Apparently, Shadow is back... | |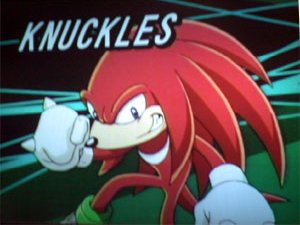 Knuckles, today all in red...
There is also a picture of a "Mystery Character" floating around: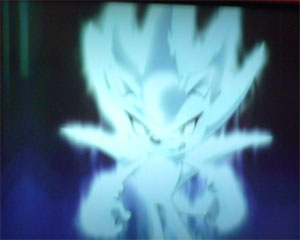 Is this Super Sonic?
A fusion? Shadow?
Or a completely new hedgehog?
---
Cartoon Screenshots:
Some scenes of this new series have been shown at the World Hobby Fair in Osaka, but I guess this was more a pilot movie than something from the actual series. You can find some screenshots below.
The show is produced by TMS, and animated by Tokyo Movie Shinsa. Judging from the quality of the design, it's clearly an improvement to series like "Sonic Underground" (not to mention that the new series will have Tails in it again, while "Sonic Underground" didn't).
Sonic standing on the "Tornado"
Tails, Amy, Chris and Danny taking a flight
Sonic being saved by Chris from drowning in a Swimming Pool

Knuckles in action
Hit 'em harder! ;)

Eggman playing "Robo-Cards"
| | | |
| --- | --- | --- |
| | | |
| | | Eggman's newest creation? |
---
Additional Info: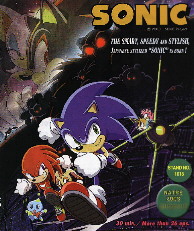 As far as I was told, there is an advert for this cartoon series shown in the February issue of "Animation Magazine". You can check out animationmagazine.net for further details, or directly e-mail their Circulation Department at circ@animationmagazine.net for a back-issue.
Their postal address is:
Animation Magazine
30941 West Agoura Rd.
Suite 102
Westlake Village, CA 91361
I was told that back issues cost $10.00 each, which already includes postage.


---

Sources: Watch Impress Japan (http://www.watch.impress.co.jp)
SonicDimension News Japan (http://www.tastescity.net/sonicdimension)
Back to the Main Page.